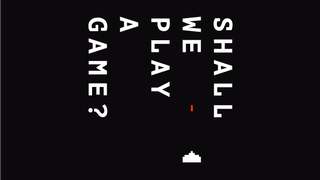 I've started a new podcast with JJ Sutherland, a former NPR producer and correspondent, called Shall We Play a Game? (JJ was, among other things, the network's Baghdad bureau chief.) You can listen to the first episode here.
Chris talks about putting his hands on — or his head inside — HoloLens, Oculus Touch, What Remains of Edith Finch? and No Man's Sky. And not playing Fallout 4. JJ confesses to a compulsion to donate money to Star Citizen. Plus: The ambient sounds of Rhode Island frogs.
We also did a couple of preview episodes for a pilot we recorded earlier this year. The first is an interview with Tim Schafer on the eve of the re-release of Grim Fandango, and the second includes reviews of Dragon Age: Inquisition, The Talos Principle, and This War of Mine.
We promise to redesign the terrible website eventually. You don't have to look at it while you listen.